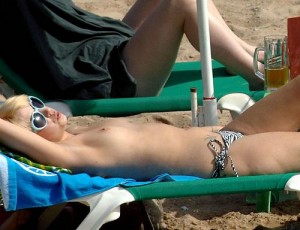 "We don't define what bathing suits men should wear so it doesn't make much sense to do it for women. And besides, it's not unusual for men to have large breasts that resemble women's breasts," he said.
I swear I've been arguing that point for years.
I'm, not so secretly, jealous that Sweedish boobies have the right to decide; the right to decide against tan lines! I wish I could enjoy such a freedom.
Popularity: 1%