Posts Tagged 'valentine's day'
February 14th, 2010 05:57pm by
flipvine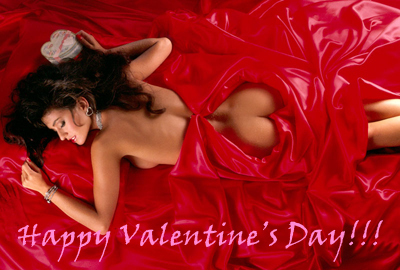 For those of you seeking to brighten up an either already bright or perhaps a gloomy Valentine's Day (and if the picture on the right didn't help), here are some V-Day funnies.
First, a little question and answer session:
Why did the banana go out with a prune?
Because it couldn't get a date.
What did the paper clip say to the magnet?
"I find you very attractive."
What did the Valentine card say to the stamp?
"Stick with me and we'll go places!"
What is a vampire's sweetheart called?
His ghoul-friend.
What kind of flowers do you never give on Valentine's Day?
Cauliflowers.
Did you hear about the near-sighted porcupine?
He fell in love with a pincushion!
Why did the cannibal break up with his girlfriend?
She didn't suit his taste.
What did the elephant say to his girlfriend?
"I love you a ton!"
And now some squirrel jokes (for some reason these little pack-rats are animals of choice on this holiday):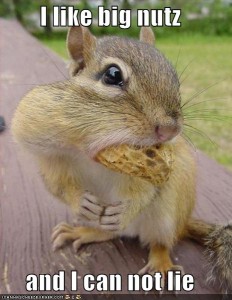 What do squirrels give for Valentine's Day?
Forget-me-nuts.
What did the boy squirrel say to the girl squirrel on Valentine's Day?
"I'm nuts about you!"
What did the girl squirrel say to the boy squirrel on Valentine's Day?
"You're nuts so bad yourself!"
Popularity: 5%