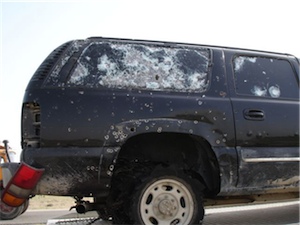 I don't know if this is a real conversation that somebody had following a post on Craigslist, or if somebody made it up.  Either way I thinks its hilarious.  This may be the next evolutionary step of the prank calls of yester-year (or however long ago they were the cool thing to do).  I might have to start replying to craigslist ads to see how many people catch on to pranks like this and how many emails of fun I can get out of it

By the way, I think Mike Partlow is either the name of a guy that does Craigslist ad pranks on a regular basis, cause I found a couple good ones online with his name on them.  Or maybe its a general prankster moniker.. Fight Club "Robert Paulson"-style.
Anyways, without further ado:
Original ad:
I am in need of a reliable and SAFE driver to take my 10-year-old daughter home from after-school soccer practice starting in September and ending in late November. She needs to be taken from school in Exton to home in Bryn Mawr. It should take about an hour each day. You will be needed Mon, Tues, Thurs, and Fri. Looking for a safe driver with a clean driving record. E-mail at ***********@comcast.net with references. We can discuss compensation. Thanks!
Popularity: 25%