I have to say, I never expected to find Russian revolutionaries living amongs us here in the US. Perhaps its some sort of time travel thing, or maybe family resemblance?  I have no idea, but take a look at these: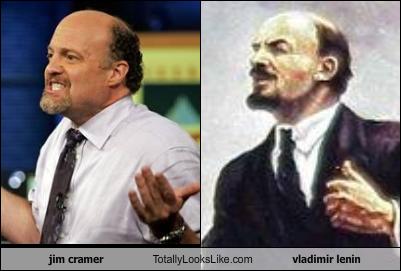 Jim Cramer from CNBC's "Mad Money with Jim Cramer" and Vladimir Lenin.  Yup, striking resemblance, no?  I wonder if Lenin had a big board of sound effects to choose from during his speeches at rallies and such?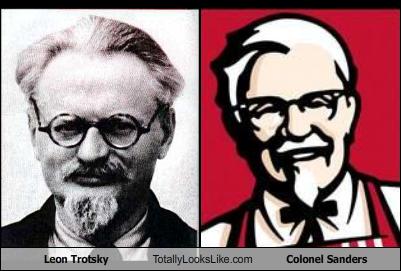 Harland Sanders, better known as Colonel Sanders of KFC looks like Leon Trostsky, another Russian Bolshevik revolutionary.  I mean, clean up the haircut a little bit.  Upgrade the glasses, put on an apron, etc.  You get the picture

Here are the original posts: Leon Trotsky totally looks like Colonel Sanders and Jim Cramer totally looks like Vladimir Lenin on TotallyLooksLike.com.  Cool site, you can look forward to us investigating this and other look-a-like situations further.  If you know of any – send 'em to us so we can investigate!
Popularity: 21%