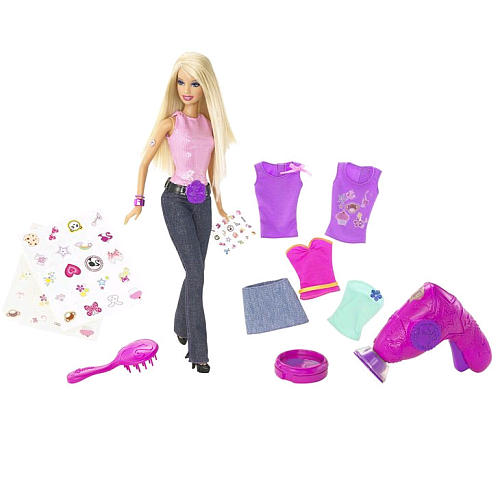 Tattoo Barbie made her debut in London earlier this April and since then, she has been receiving mixed reviews. Some think she is neat, allowing children to customize her skin and clothes as well as their own bodies with the 'tattoo gun' included in the packaging, while others proclaim that Matel has lost its mind. If  the tattoos are the principle issue, then why stop with scrutiny of this doll? What about the tattoos I remember receiving in 'goodie bags' from birthday parties? Fairs? Prize counters at arcades? There was no controversy there, at least that I can recall.
Or maybe there is controversy because Barbie is supposed to be a role model for little girls. If THAT'S why parents are heated then maybe they should have a more active role in their children's lives. Maybe they should realize that barbie has been, and always will be, a provocative slut with idealistic measurements  who has been  setting unattainable standards for little girls for years. Well, except for this one…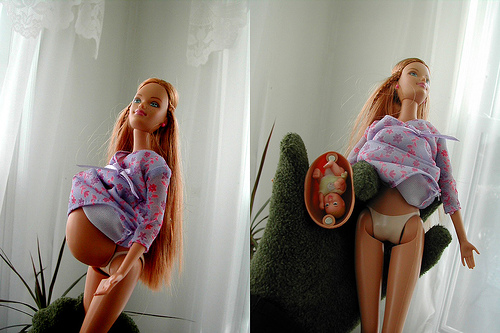 Barbie's friend Midge
Sexy
Single
Knocked Up
Good job Matel, always pushing the envelope.
Popularity: 1%