hypertrichosis: a medical condition that causes excessive hair growth in places where hair is not normally expected to grow. In some cases the hair grows in one or more localized areas. In severe cases, the hair can cover the entire body.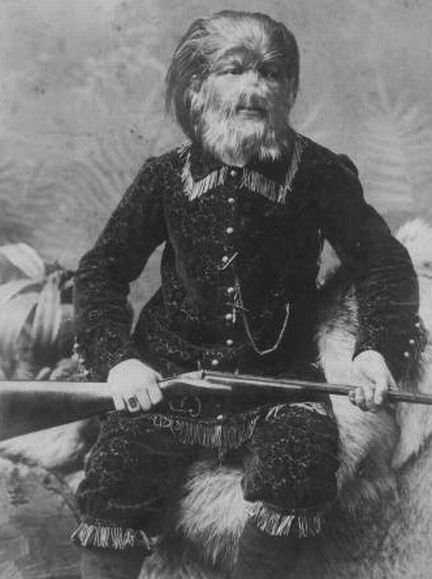 This is Fedor Jeftichew at 14 years of age, also known as Jo-Jo the Dog Faced Boy. He was a well known feature in the Barnum & Bailey circus in the early 1800s.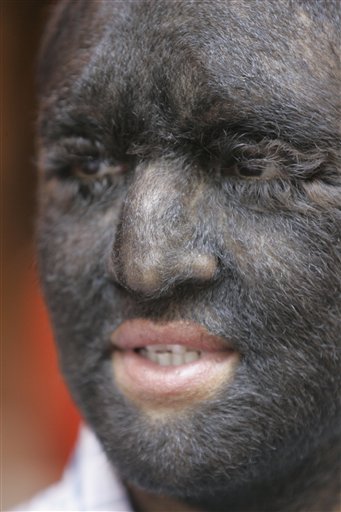 This is Larry Romas Gomez, also known as Wolfboy. Much like Jo-Jo, he and his brother are circus performers. Additionally, he has been featured on the Maury Povich show, Ripley's Believe It or Not and in a low budget film called Freakshow.
COMING SOON:
more bizarre disorders
no, really. i have a collection of them.
Popularity: 3%
Tags: hair, weird syndrome, werewolf