"A giant plant which is named for its phallic shape and smells like a rotting corpse has begun to bloom in the Netherlands for the first time since it was planted 11 years ago"

"[The plant] will produce a burgundy red blossom with a giant phallic shape jutting out of it and a pungent fragrance designed to attract beetles to aid pollination"
11 years ago? Goddamn!
…and when have you ever heard the odor of a 'rotting corpse' described as a 'pungent fragrance'? Oh, the Dutch.

In case you're wondering what this penis plant looks like, as I was, here are some pictures that I found on good ol google image: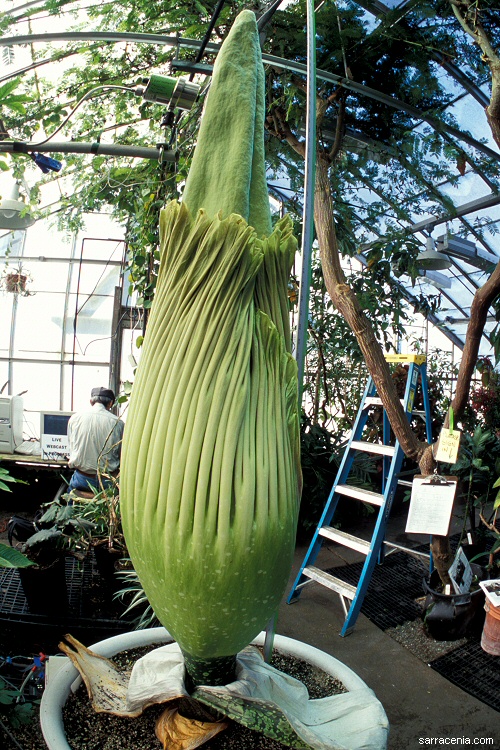 (please note the size of the man in comparison to the size of the plant)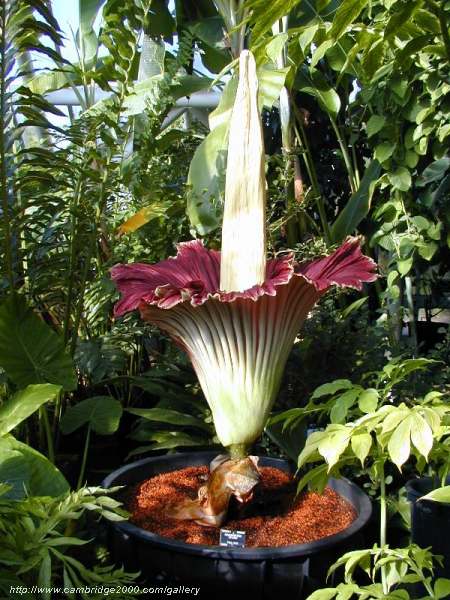 …and here it is fully errect.

Or 'in bloom', in a more technical sense.



Popularity: 3%